The ACME Collaboration
ACME is a collaboration between Harvard University and Yale University, led by Professors Doyle, Gabrielse and DeMille. The experiment itself is now located in the Physics Department at Harvard.
David DeMille
(Yale)

John Doyle
(Harvard)

Gerald Gabrielse
(Harvard)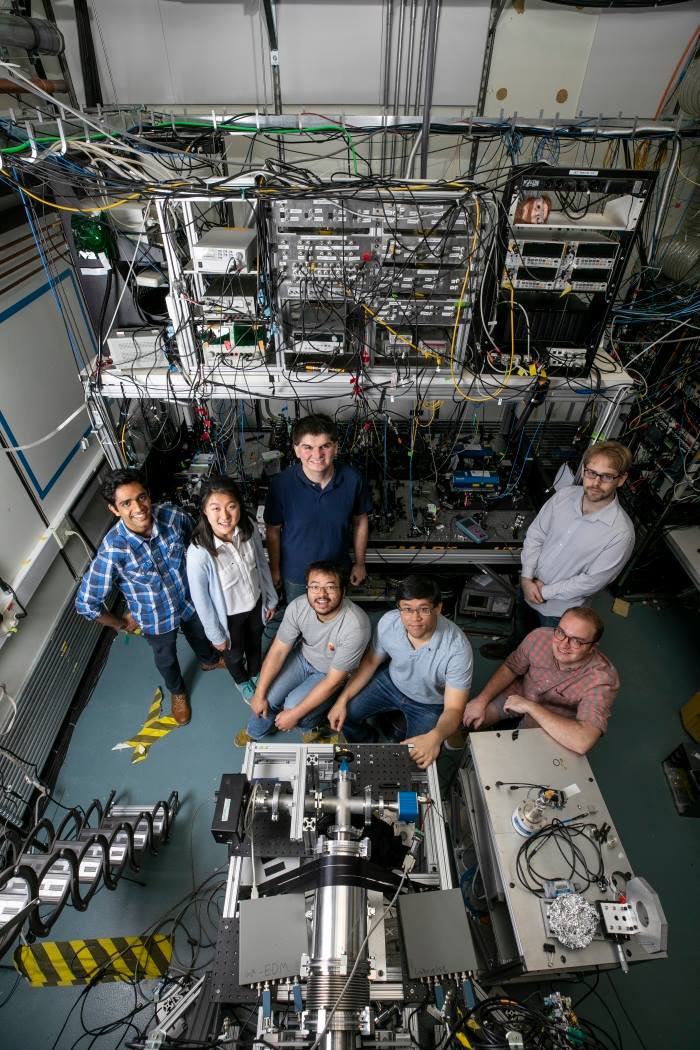 The ACME Collaboration Students and Postdocs, May 2017. Left to right: Cris Panda, Cole Meisenhelder, Zack Lasner, Daniel Ang, Xing Wu, Jonathan Haefner.
Former members:
Amar Vutha (
University of Toronto
), Wes Campbell (
UCLA
), Emil Kirilov (
Innsbruck
), Yulia Gurevich (Landessternwarte (LSW) Heidelberg), Ivan Kozyryev (Harvard), Max Parsons (Harvard), Nick Hutzler (Caltech), Ben Spaun (JILA), Paul Hess (JQI - University of Maryland), Jacob Baron (Harvard), Grey Wilburn (Harvard), Brendon O'Leary (Data Scientist - SeatGeek), Elizabeth P. West (UCLA), Adam West (UCLA)